The best cylinder ram product and service
It's easy to claim to have the best cylinder ram product and service, so we give our customers proof with the best guarantee in the market and our 100 hour promise for shipping.
Our purpose built factory and specialist machinery have changed the model for cylinder ram manufacture. It allows us to make one-off models without excessive costs and to repeat the process again and again.
We're serious about service and use DIFOT performance measurement to tell us how consistently we're delivering completed orders within promised timeframes. No company has perfect service, but we aim to be among the best.
Read more about DIFOT.
We back the quality of our cylinder rams, which is why we give them such a strong guarantee. The quality difference is in the steel, our precision manufacturing processes and rigorous testing of every ram before it leaves the factory.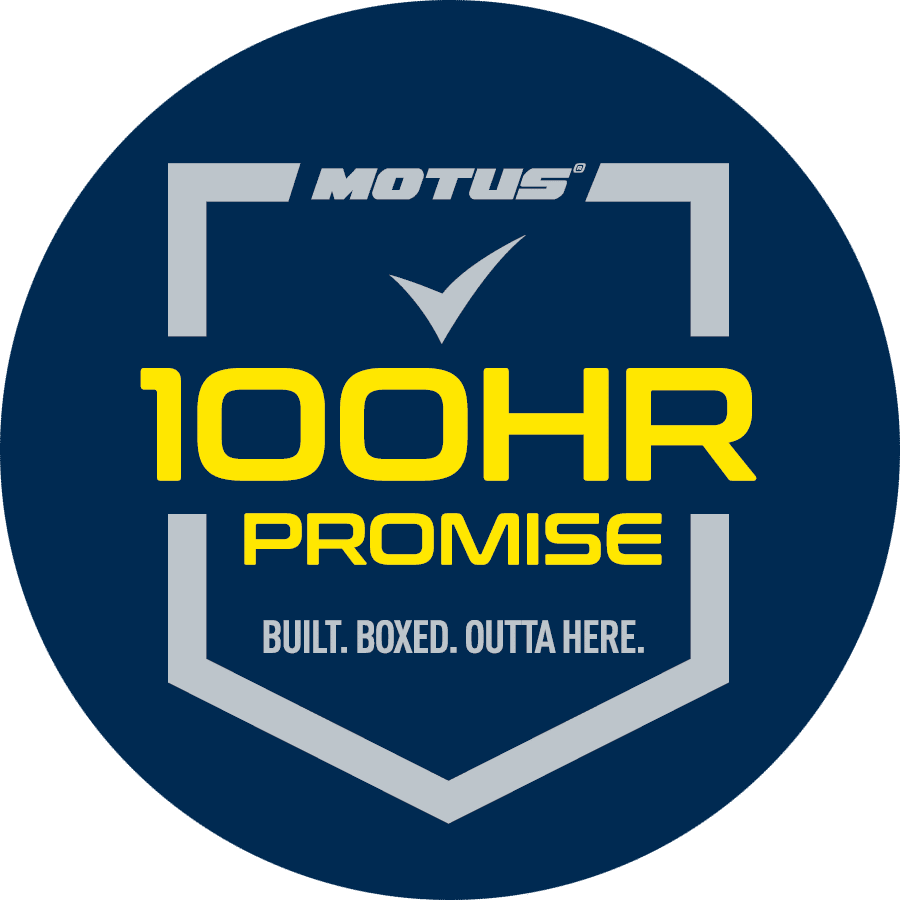 All Motus cylinders come with a four-year guarantee. As far as we're aware, no other cylinder ram manufacturer offers such a comprehensive guarantee.
For the despatch of off-the-shelf cylinders and parts, we give our customers our 100 hour promise. If we don't ship your order within 100 hours of you making it, you'll get it for free.
Read more about the 100 hour promise.
FAQ
Frequently Asked Questions…
Premium Partner
Rewarding our high volume OEM customers with a range of exclusive Premium partner benefits.
PDF Downloads
Brochures + product technical docs (CAD and drawings)
Calculators
These formulas are for your guide only